Piety Group is continuing to push forward with its project pipeline, with a $120 million North Strathfield development in Sydney's inner-west.
The project adds to the fully-integrated developer, builder and manager's multi-million-dollar portfolio of middle-ring residential projects as well as a number of large projects built for other companies and investors.
The North Strathfield project includes 157 residential dwellings over three buildings ranging from four to six storeys, as well as a large common area on the podium and deep soil landscaped areas.
The Sydney-based group has been kicking goals in the residential sector, with its Fuse Architects-designed View Rockdale selected as a finalist in the upcoming 2020 The Urban Developer Awards for the best medium-density residential development.
Piety Group Chairman Bilal El-Cheikh said the residential market is starting to recover and rebuild from the pandemic.
"We are definitely seeing more and more activity so having stock available and at the right price point, and utilising government incentives along with our own offers, we see ourselves being busy over the next six to 12 months. We also have a lot of projects in the pipeline which we plan on continuing to push forward with, particularly North Strathfield that was selected as part of the Government's Planning System Acceleration Program."

— Bilal El-Cheikh, Piety Group Chairman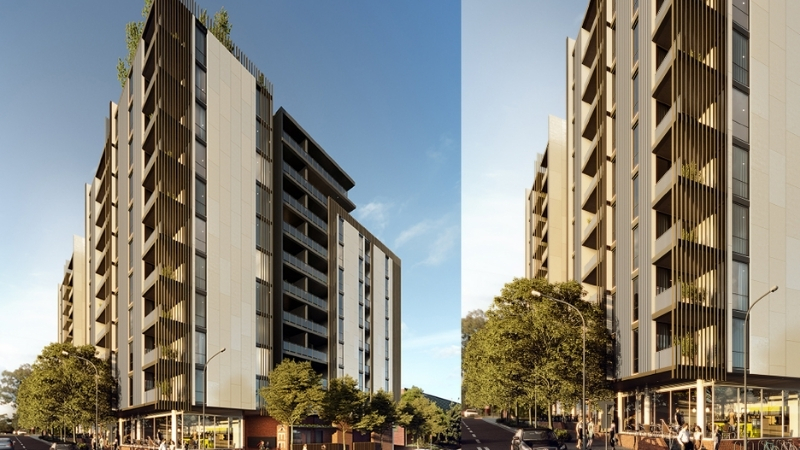 ▲Kee Lidcombe's signature architectural style balances the affluent and enlightened Sydney atmosphere.
Piety Group started with its first development project in 2012 and has since grown to provide services in investment, development, construction, asset management and also home loans.
"At Piety Group our philosophy is simple, surround yourself with great people and help them succeed. We want our team to grow with us and when they reach their goals, that's our success too."
The Chairman said the developer is focused on moving forward and looking at the big picture .
"We are understanding market expectations, continuing to build with integrity and not compromise on quality, while keeping costs down. We select the right people to fit our business and all our decisions are made on Australian soil, so we're very quick in making those decisions."